Due to Government Restrictions imposed on restaurants, we are unable to do groups or events. Stay tuned until we get the go-ahead.
Weddings, Business Meetings, Luncheons
Banquets: On The Ocean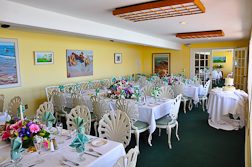 The Cliff House Inn and Shoals Island Grill is the ideal venue for small weddings, wedding receptions seminars, company meetings, company parties, private parties, luncheons, dinners, holiday parties, and other events for up to 45-guests. For parties exceeding 14 people, we respectfully request that the planning and arrangements be reserved with our event and banquet coordinator. Please call and let us know what you are planning and we will help make your event a very special occasion.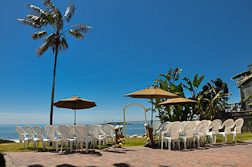 Add Your Heading Text Here